Our experienced lawyers can represent you in a variety of issues, such as injury auto and motorcycle accidents. We also represent people injured in nursing homes and elder abuse.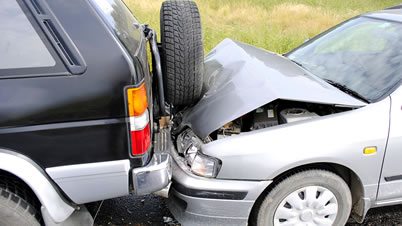 Need legal representation? Call today for a free consultation with an experienced attorney, where you can discuss your legal needs and questions with no obligation.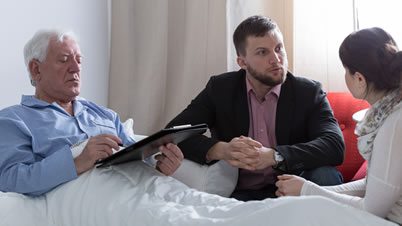 The Law Offices of Roland S. LeVeque II has been litigating accident cases, including auto, truck and motorcycle accidents, for over 30 years. Prior to this, Mr. LeVeque also represented an insurance company, so he knows how they analyze and defend claims.
We have been continuous sponsors on KKLA since 1989! We have had the pleasure of representing various KKLA STAFF at every level, from THE senior manager of the station, to radio PERSONALITIES, to staff members. In fact, we continue to currently represent KKLA STAFF MEMBERS. Their confidence in employing us is highly valued. No less, the fact that we have had the pleasure of meeting and representing many KKLA listeners over this time has also been a special blessing for us.
When you retain a law firm you need to ask who will be working on your case day to day. Will you be talking to the head of the firm when you call, or a lower-level attorney, or maybe just a non-attorney staff member who is assigned to work your case. When you retain our law office to represent you, Mr. LeVeque will personally speak with you and will personally work on your case.
Our team has also been helping victims of nursing home neglect and elder abuse for over 15 years. Our team has successfully resolved many elder-neglect cases by way of litigation and mediation, and has authored appellate court briefs resulting in appellate court decisions which have made new laws to protect the rights of the elderly.
WE HAVE RECOVERED MILLIONS OF DOLLARS FOR OUR CLIENTS!
Our commitment is to intercede on behalf of you and your family to minimize the stress that you experience in coping with injuries that you, or your loved ones, have sustained. And to ensure that you obtain the medical care or other assistance that you need and to obtain the maximum monetary recovery allowable under the law. We will represent you in an ethical and caring way.
We concentrate on representing clients for Elder Injuries and Personal Injuries, including those people injured in auto, motorcycle and truck accidents.
We have over 90 years of combined legal experience that we can put to work for you! We take your needs to heart.
No Recovery – No Fee!
When we represent you, we will do so on a contingency fee basis – "no recovery, no fee."
This means that you will not pay us an upfront retainer fee or pay us on an hourly basis for our work on your behalf.
We receive a fee only when we obtain a settlement for you.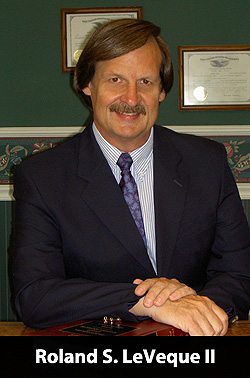 Free Consultation!
Please do not hesitate to call us if you need help or require information so that we may personally advise you and more fully explain how we may be of assistance to you. Find out what your rights are under the law. There is no cost to speak to an experienced attorney.
We have had the privilege of serving clients from all over California. We can meet with you at a location convenient to you.
"'We have also been representing injured people in auto, motorcycle and truck accidents for over 30 years."
We have recovered millions of dollars for our clients by aggressive and ethical representation!
We are fortunate to have a dedicated team that will care about you and your loved one.
The Law Offices of
Roland S. LeVeque II
Call us for a Free Consultation!
There is no Obligation.