NO RECOVERY – NO FEE | FREE CONSULTATION
Our commitment is to intercede on behalf of you and your family to minimize the stress that you experience in coping with injuries that you, or your loved ones, have sustained, as well as, to ensure that you obtain the medical care or other assistance that you need and to obtain the maximum monetary recovery allowable under the law. We will represent you in an ethical and caring way.
If you have suffered injuries in an auto or motorcycle accident, we aggressively move to make sure that you have access to the medical care that you need, including surgery – even if you do not have health insurance.
In addition to medical care, we are able to employ experts to investigate your case to assist us in maximizing your recovery, both physically and monetarily.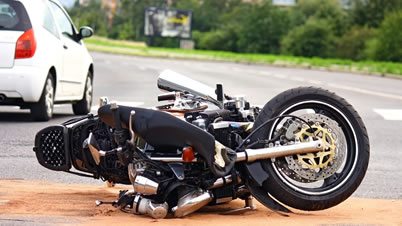 We have successfully litigated and mediated many personal injury cases for over 30 years. In fact, before that, Mr. LeVeque represented an insurance company, so he knows their methods of defending claims and lawsuits.
Injuries from these accidents can result in brain trauma, herniated disc injuries to the spine, internal shoulder tears, knee injuries, elbow injuries and fractures, to list just a few. We have helped people with these injuries and many more.
It is important to call us early (within a day or two) after an accident since the insurance company will want to take a recorded statement from you as soon as possible and will be watching to see what medical treatment you obtain within the first few days after your accident in order to set a value on your case. Get the information you need to know before you talk to the insurance company. Don't deal with the insurance company from an uninformed position.
If you want an experienced law firm on your side, call us now.
​The call is free, so protect your rights!
DAMAGES FOR PERSONAL INJURIES INCLUDE:
Compensation for medical bills
Reimbursement for loss of earnings
Repair or the replacement value of a vehicle, plus rental reimbursement, if applicable
Compensation for future medical care and bills
Compensation for "pain and suffering" that will provide money to you directly in addition to paying for the above out-of-pocket loss
We have recovered millions of dollars for our clients
Call Us Today At ♦ (800) 696-4742